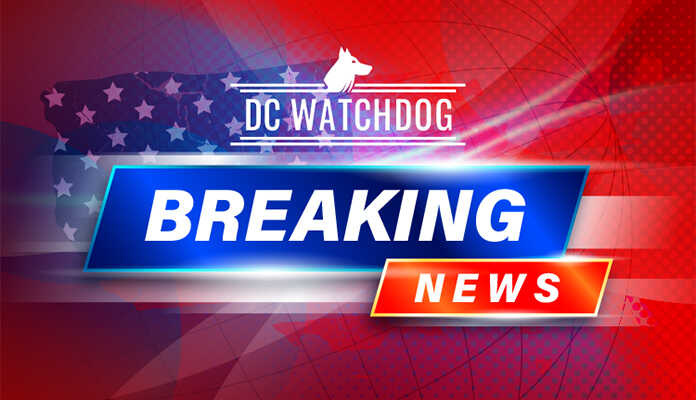 (DCWatchdog.com) – BREAKING NOW: Hunter Biden, President Joe Biden's son, is facing felony gun charges in Delaware as indicated by a partially redacted court document released by Department of Justice (DOJ) special counsel David Weiss.
The indictment, issued just moments ago, lists three charges against Biden: making false statements and illegally possessing a firearm while having a drug addiction. These charges relate to his acquisition of a Colt Cobra revolver in 2018.
Based on the defendant information sheet, Biden could be sentenced to up to ten years in prison for the first and third charges and up to five years for the second.
"Robert Hunter Biden, provided a written statement on Form 4473 certifying that he was not an unlawful user of, and addicted to, any stimulant narcotic drug, and any other controlled substance, when in fact, as he knew, the statement was false and fictitious," is noted in the indictment.
A status report from the DOJ dated Sept. 6 revealed that an indictment against Biden concerning the gun felony charge was imminent. In defense, Biden's legal representatives contended that the DOJ's proposed pretrial diversion agreement was legally sound, a claim challenged by the DOJ.
Initially, in July, Hunter Biden was on track to enter a guilty plea for two tax misdemeanors and was looking to finalize a pretrial diversion agreement, which would have spared him a potential jail sentence regarding the gun charge. However, complications arose when Delaware U.S. District Judge Maryellen Noreika identified an immunity clause in the diversion agreement. This led to disagreements between Biden's defense team and DOJ special attorney Leo Wise.
Christopher J. Clark, who was defending Biden, exited the case in August due to his involvement in the unsuccessful plea agreement discussions. The same month, Attorney General Merrick Garland named Delaware U.S. Attorney David Weiss as special counsel. Subsequently, Weiss sought to remove Biden's tax charges, intending to pursue them in another jurisdiction. Noreika approved of this and dismissed the tax charges without prejudice.
Ongoing investigations by the House Ways and Means, Oversight, and Judiciary Committees are focused on allegations by an IRS whistleblower, claiming that the DOJ gave preferential treatment to Hunter Biden in his tax case. Additionally, the House Oversight is probing into Hunter Biden's overseas business transactions and scrutinizing any influence Joe Biden might have had in his son's ventures.
THIS IS A BREAKING NEWS ALERT FROM THE DC WATCHDOG.