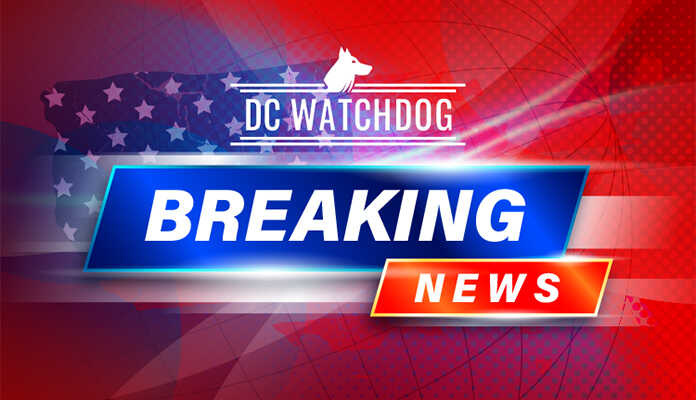 (DCWatchdog.com) – BREAKING NOW: An individual armed with handguns and extra rounds, asserting to be a member of Robert F. Kennedy Jr.'s protective team, was promptly apprehended by law enforcement at a California event where Kennedy was present, according to officials.
Kennedy disclosed early Saturday on X, a social media network previously known as Twitter, "The man, wearing two shoulder holsters with loaded pistols and spare ammunition magazines was carrying a U.S. Marshal badge on a lanyard and beltclip federal ID. He identified himself as a member of my security detail."
An image of the individual, dressed in a black shirt emblazoned with a white "Emergency Medical Services" logo, was shared by Kennedy. The person's identity has not yet been publicly revealed.
The event occurred Friday evening at the Wilshire Ebell Theatre in Los Angeles, where Kennedy gave a speech commemorating Hispanic Heritage Month. The theatre is just a short distance from where Kennedy's father was assassinated in 1968.
Kennedy extended his gratitude to Gavin de Becker and Associates, his security provider, for identifying the armed man. "Armed GDBA team members moved quickly to isolate and detain the man until LAPD arrived to make the arrest. I'm also grateful to LAPD for its rapid response," Kennedy stated.
The Los Angeles Police Department confirmed the detention of the man, who is suspected of posing as a U.S. Marshal. The FBI was also present during the arrest. The LAPD told The New York Post that the individual will "probably be booked on a gun charge."
Kennedy is in the race for the Democratic nomination against President Biden. This has made him a divisive figure among Democrats, while some Republicans, who have generously contributed to his campaign, view him as a maverick.
Kennedy, whose father, Robert F. Kennedy Sr., and uncle, former President Kennedy, were both assassinated, has acknowledged the risk he faces. Despite his concerns, he has been denied Secret Service coverage by the White House, something he has often lamented. "I'm still entertaining a hope that President Biden will allow me Secret Service protection. I am the first presidential candidate in history to whom the White House has denied a request for protection," Kennedy remarked.
THIS IS A BREAKING NEWS ALERT FROM THE DC WATCHDOG.