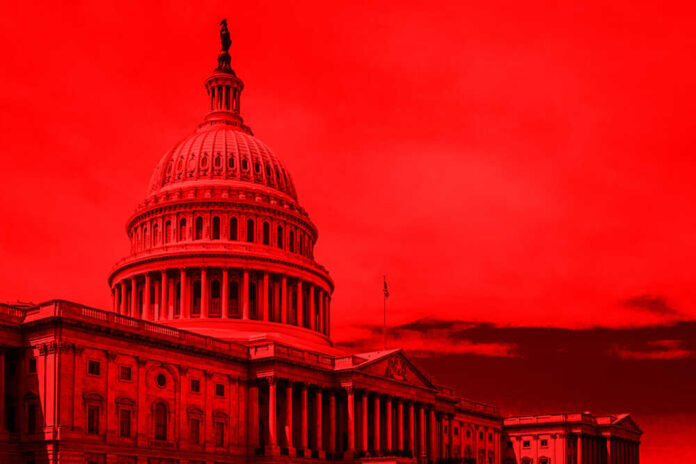 (DCWatchdog.com) – One day, you are in; the same day, you are out. Yesterday, the House Republicans nominated Representative Tom Emmer (R-MN) for the House speakership position, only to watch him decide within four hours to withdraw from the race.
Mike Johnson (R-LA), the runner-up in the nomination, is now likely to compete for the speakership role. The tally showed Emmer received 117 votes, Johnson got 97, five went to another candidate, and one member chose not to vote for anyone.
The voting process works by eliminating the nominee with the fewest votes in each round until only two candidates are left. In a surprise move, Representative Byron Donalds (R-FL) chose to leave the race during the fourth voting round.
The Republican party has been facing challenges in selecting a successor after Kevin McCarthy (R-CA) was removed in early October. Representative Dan Newhouse (R-WA) expressed the general sentiment, stating, "Everybody's frustrated. I think that's the general consensus around the country — us included, Republican members of the House."
There's a push within the party for nominees to have stronger internal support before the House vote. Bill Huizenga (R-MI) emphasized that the nominee needs 217 votes to win the speakership.
McCarthy expressed his dissatisfaction with eight members of the House Freedom Caucus, particularly targeting Representative Matt Gaetz (R-FL). McCarthy stated, "There has to be consequences since they broke the House rules. At the end of the day, I think when all the truth comes out on Gaetz, it will be hard for these seven to ever stand with him or anybody else again."
From the Democratic side, Representative Dean Phillips (D-MN) commented that the uncertainty in the speakership selection posed a significant concern. Phillips offered to skip the Speaker vote if Emmer met certain conditions.
Previously, Representative Jim Jordan (R-OH) also tried to secure the speaker's position but lost in his third attempt. The Democratic members have consistently supported House Minority Leader Hakeem Jeffries (D-NY). This means the Republican nominee needs almost unanimous support from their caucus to win the position.
After Jordan's unsuccessful attempt, several other candidates showed interest in the position, including Donalds, Hern, Emmer, Mark Green, and Johnson.
Hern shared his thoughts after the vote, saying, "We've got to make a lot of phone calls this weekend and see what see what the issues are." Scott, who tried to compete against Jordan earlier, stated, "We just got to keep pushing forward until we get through the next election."