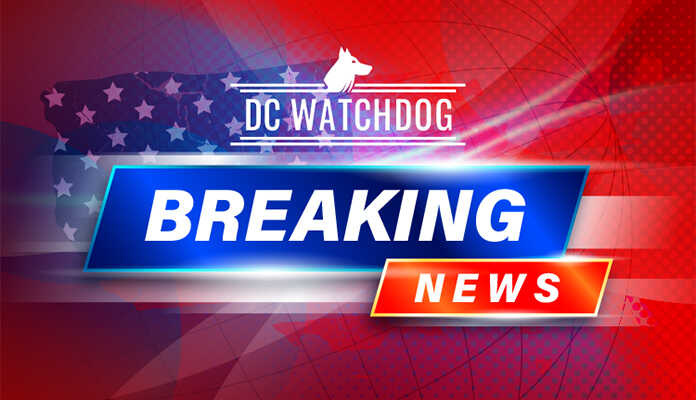 (DCWatchdog.com) – In response to his latest indictment, Donald Trump has announced a plan to make public what he calls "irrefutable" evidence of fraud in the 2020 election in Georgia.
Trump's bombshell announcement came after earlier this week, a Georgia grand jury acting at the behest of Fulton County's Democrat DA Fani Willis indicted him and 18 others on racketeering and conspiracy charges for allegedly trying to overturn the 2020 election in the state.
In a Truth Social post, the former president announced he would release an "irrefutable" report on 2020 election manipulations in Georgia to counter the indictment narrative.
He said he would do so at a press conference at his golf club in Bedminster, New Jersey, at 11 a.m. on Monday. The Washington Times notes that that would be two days ahead of the first GOP presidential primary debate.
"Based on the results of this CONCLUSIVE Report, all charges should be dropped against me & others — There will be a complete EXONERATION! They never went after those that Rigged the Election. They only went after those that fought to find the RIGGERS!" Trump wrote.
The Times points out that his decision to give a special press conference demonstrates his "plans to reprise allegations about the election" in 2020.
Trump has long claimed election irregularities in multiple states, including Georgia. According to official results, Biden won the state and its 16 electoral votes in 2020 by a razor-thin margin of 11,779 votes.
The Fulton County DA has accused Trump and the other defends, who include top current or former Trump aides, such as former NYC Mayor Rudy Giuliani and former White House chief of staff Mark Meadows, of staging a "criminal enterprise" to overturn the Georgia election results.
According to Willis, Trump and his allies tried "to assemble false electors, made false statements to state lawmakers and officials, harassed election workers and breached voting machines," as quoted by The Times.
The Georgia charges have become the fourth Democrat-led indictment of the 45th president of the United States.
In April, Manhattan's DA Alvin Bragg indicted him over allegedly bribing a porn actress.
Then, in July and earlier this month, the Biden Justice Department indicted him over alleged mishandling of classified documents and an attempt to overturn the 2020 election nationwide.
"Why didn't they Indict 2.5 years ago? Because they wanted to do it right in the middle of my political campaign. Witch Hunt!" Trump wrote on Truth Social on Tuesday.
"Based on the results of this CONCLUSIVE Report, all charges should be dropped against me & others — There will be a complete EXONERATION! They never went after those that Rigged the Election. They only went after those that fought to find the RIGGERS!" https://t.co/RkcnfFxXhk

— The Washington Times (@WashTimes) August 15, 2023