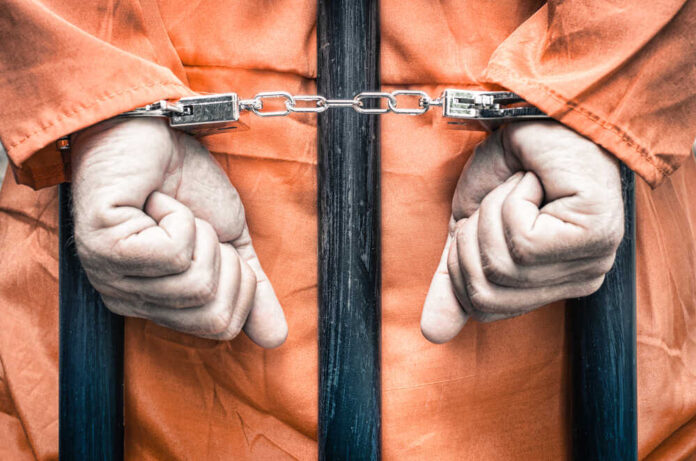 (DCWatchdog.com) – An utterly shocking case of prosecution over a "thoughtcrime" occurred in England after a British army veteran was criminally charged for silently praying outside an abortion clinic.
The case of Adam Smith-Connor, a medic who served for 20 years in the UK army reserves, is the latest in a series of prosecutions against people standing in silence outside abortion centers even after office hours, The Washington Times reports.
The cases in question have become known as "thoughtcrimes" as the prosecutions seem to be turning persecution of silent anti-abortion protesters.
Smith-Conner's supposed "crime" occurred in November 2022, when he prayed silently in a buffer zone outside an abortion clinic in Bournemouth, England.
His prayer was for the loss of his unborn baby boy, a child he named Jacob, whom he lost in an abortion that he paid for.
"The decision I made all those years ago now grieves me deeply," Mr. Smith-Connor said in a statement.
"I was praying also for those contemplating abortion, especially those in vulnerable situations who believe abortion is their 'only choice.' It isn't for the authorities to determine the contents of my thoughts on this matter, on a public street," the man added.
Even though Smith-Connor was already "punished" for his silent prayer "crime" when he was fined 100 pounds (about $127 million) on December 13, 2022, on May 12, the Bournemouth, Christchurch & Poole Council also decided to charge him criminally.
Yet, the council didn't inform him until July 19, according to ADF UK, the British branch of Alliance Defending Freedom.
Smith-Connor will now face magistrates on August 9 to plead not guilty "on charges of violating a Public Spaces Protection Order that bans prayer within a buffer zone as a means of expressing approval or disapproval of abortion."
"In permitting the prosecution of silent prayer, we are sailing into dangerous waters regarding human rights protections in the UK," said Jeremiah Igunnubole, an ADF UK legal counsel representing Smith-Connor.
British local authorities arrest people for silent prayers outside abortion clinics.
In one case, Catholic pro-life activist Isabel Vaughan-Spruce was arrested in Birmingham but was acquitted in February, only to be arrested again the following month.
In March, the British Parliament established buffer zones around abortion clinics nationwide, which ADF UK calls "censorship zones."