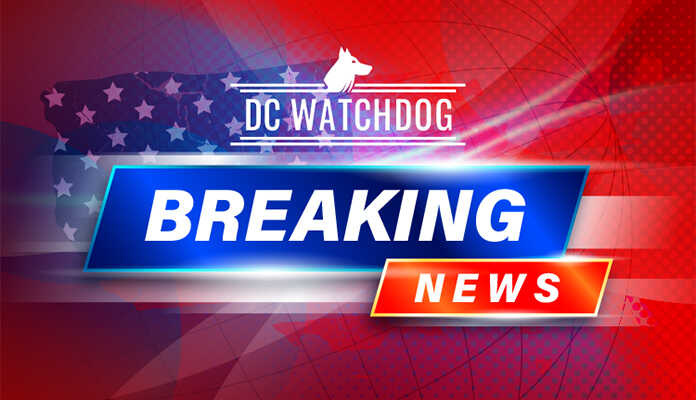 (DCWatchdog.com) – United States Senator Mitch McConnell of Kentucky, the most powerful Republican in the Senate and the man who almost single-handedly reshaped the United States Supreme Court in recent years, froze again while answering questions in his home state of Kentucky.
You can watch what happened in the video further down this post.
McConnell has exhibited significant cognitive difficulties since a fall at home hospitalized him for a significant period of time.
He has reportedly taken hard falls at least two more times.
Here is how the Associated Press is describing what took place today:
"According to video from a local news station, the 81-year-old McConnell was asked whether he would run for reelection in 2026. The senator asked the reporter to repeat the question before trailing off and staring straight ahead for about 10 seconds.
"A woman standing at the front of the room with McConnell asked him whether he heard the question and she repeated it. When McConnell did not answer, she announced to the room that "we're going to need a minute." McConnell eventually answered two additional questions — though not the one about a 2026 campaign — and was halting and appeared to have some difficulty speaking. The woman then ended the news conference and McConnell left the room, walking slowly."
Here is the actual video of what happened:
NOW – U.S. Senator Mitch McConnell appears to freeze again.pic.twitter.com/1542hl1dLk

— Disclose.tv (@disclosetv) August 30, 2023