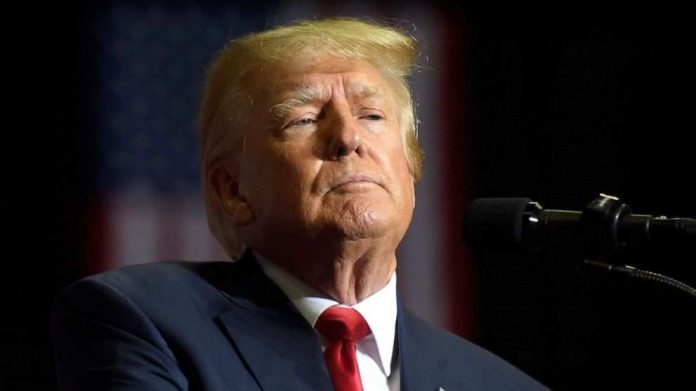 (DCWatchdog.com) – Republican Party strategists expect President Joe Biden's Attorney General Merrick Garland to indict former President Donald Trump shortly after the November 8 midterm elections, a report says.
Garland's potential to bring charges against Trump comes after, on August 8, the FBI raided Trump's Mar-a-Lago residence in Florida, seizing some 11,000 records.
These allegedly include hundreds of classified government documents, which the former President was not supposed to take with him after leaving the White House.
Trump's possible conviction of mishandling government records would potentially bar him from running for office again, including in the 2024 presidential election.
A potential indictment of the 45th President of the United States could see him charged under Section 793 of the Espionage Act because he allegedly took classified government papers to his home.
Biden's Justice Department could pursue an indictment of Trump barely a couple of weeks after the upcoming midterms, or 60-90 days after Election Day, according to some Republican aides' forecasts, as cited by Newsmax.
The unnamed Republican strategists pointed out that Garland would likely act now as his window to indict Trump would close after the 2024 presidential campaign kicks off.
The interviewed GOP sources noted they had no inside information on the Attorney General's plans but that they were aware Garland was "under intense pressure" from the Democratic Party to move against Trump now while there is still time ahead of the 2024 election.
"A couple of weeks after the election, I assume that Garland will indict Trump," quipped one veteran Republican aide.
At the same time, the GOP sources believe Trump's indictment would further polarize US politics and boost the former President's position as the victim of a Democrat witch hunt.
"[An indictment] could actually end up helping the [former] president politically," predicted another GOP strategist.
"People have been talking about splintering support and dampening enthusiasm among Republican voters for him. An indictment could actually galvanize and reunify Republicans around him," the strategist said.
The FBI raid of Mar-a-Lago solidified Trump's popularity as the GOP rallied behind him.
"The decision Garland has to make is really tough," the second Republican strategist said.
He noted that while the DOJ may have a strong case against Trump, charging him could cause a political crisis.
"[A Trump indictment] would plunge the country, which is already so divided… into a potentially precarious situation," the Republican aide said.
What is your opinion? Do you think Trump will be indicted soon after the midterm elections? Why or why not? Please share your opinion by emailing [email protected]. Thank you.
Will Attorney General Merrick Garland pursue an indictment of former President Donald Trump? Republican strategists think so. https://t.co/pAfsjpwY2j

— Newsmax (@newsmax) October 31, 2022