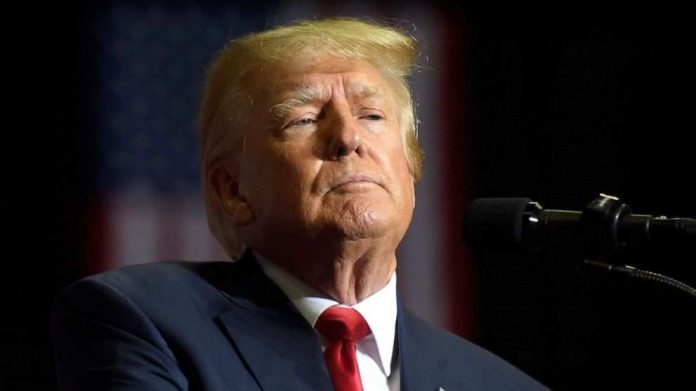 (DCWatchdog.com) – Former President Donald Trump failed to sway 20 MAGA Republicans elected to the US House of Representatives to support his favorite, Kevin McCarthy, for Speaker.
After three ballots on Tuesday and three more on Wednesday, McCarthy still failed to gather the 218 votes needed for the speakership even though the GOP has a majority of 222 seats.
On Wednesday, the top House Republican got 201 votes, even fewer than the 203 votes on the first ballot on Tuesday, The New York Post reported.
Twenty members of the House Freedom Caucus, led by Matt Gaetz of Florida and Andy Biggs of Arizona, remained adamantly opposed to McCarthy's election as Speaker. At the same time, another Republican, Victoria Spartz of Indiana, chose to vote "present."
76-year-old former US President Trump tried intervening on McCarthy's behalf but failed to convince the MAGA dissenters.
Trump took to Truth Social on Wednesday morning to praise his ally and call for his election to the speakership of the US House of Representatives.
"Some really good conversations took place last night, and it's now time for all of our GREAT Republican House Members to VOTE FOR KEVIN," Trump wrote.
"Kevin McCarthy will do a good job, and maybe even a GREAT JOB – JUST WATCH!" he added.
However, the Freedom Caucus rebels continued to blast McCarthy for supporting the Democrats' vast spending bills and kept demanding more power for individual legislators.
"Supporting McCarthy is the worst Human Resources decision President Trump has ever made. Sad!" tweeted Matt Gaetz, one of the leaders of the "Never Kevin" bloc.
Another Trump loyalist, Lauren Boebert of Colorado, contradicted the former president while also praising him.
"Let's stop with the campaign smears and tactics to get people to turn against us, even having my favorite president call us and tell us we needed to knock this off," Boebert said on the House floor ahead of the fifth ballot.
"I actually think it needs to be reversed. The president needs to tell Kevin McCarthy that 'Sir, you do not have the votes, and it is time to withdraw,'" Boebert added.
The report quoted a pro-McCarthy source close to Trump saying the rebels may cause the former president's wrath.
"He swung hard for Kevin and made it clear that he wasn't abandoning him, but like most terrorists, Gaetz and his crowd only respond to force. Trump attacking them directly, by name, would change their calculus," the source stated.
Meanwhile, even after the sixth failed ballot, McCarthy displayed confidence he would get elected Speaker.
"We will get 218, will solve our problems, and we will all work together," he stated.
Pete Sessions of Texas, who supports McCarthy, said a grand compromise within the GOP may be brokered by some significant figure such as former Speaker Newt Gingrich.
Meanwhile, the new US House of Representatives members technically remained representatives-elect because they are yet to be sworn in.