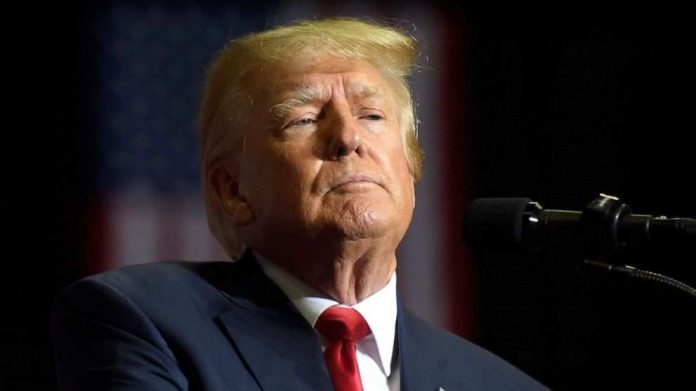 (DCWatchdog.com) – Former President Donald Trump is at odds with many Republicans when it comes to Russia's invasion of Ukraine.
Currently, Trump is calling for a negotiated cease-fire between the two countries just as Russian President Vladimir Putin launches some of the most deadly and destructive missile barrages of the war that have brought condemnation from Democrats and Republicans alike.
As The Hill notes in "Trump pushes for Russia-Ukraine talks, complicating GOP politics":
"Former President Trump has emerged as the most prominent advocate in the United States of negotiations between Ukraine and Russia to broker a cease-fire as hostilities between the two sides ratcheted up over the weekend.
The former president's public push for some kind of truce cuts against the public views of many Republicans, who have backed support for Ukraine in the war, and reflects some of the schisms within the party between Trump and his staunchest defenders and other prominent conservatives." [emphasis added]
Trump is even suggesting he could broker a cease-fire to avoid a potential nuclear war:
"'With potentially hundreds of thousands of people dying, we must demand the immediate negotiation of the peaceful end to the war in Ukraine, or we will end up in World War III and there will be nothing left of our planet all because stupid people didn't have a clue,' Trump told supporters Saturday at a rally in Arizona. "They really don't understand … what they're dealing with. The power of nuclear. They have no idea what they're doing.'" [emphasis added]
What is your opinion? Do you agree with former President Donald Trump that an immediate cease-fire should be negotiated between Russia and Ukraine? Why or why not? Please share your thoughts and views by emailing [email protected]. Thank you.