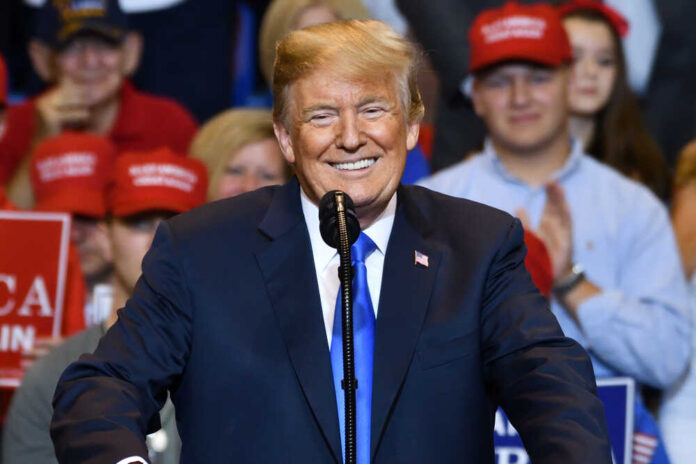 (DCWatchdog.com) – On Friday, Special Counsel Jack Smith appealed to a federal judge to postpone the upcoming trial of former President Donald Trump, handing Trump a short reprieve.
The trial revolves around allegations that Trump intentionally kept national security secrets and interfered with justice.
In a legal document submitted to the court, Smith asked US District Judge Aileen Cannon to postpone the trial for almost four months, moving the start date from August 14th to December 11th. He claims that the prosecution and defense teams need additional preparation time.
Smith pointed out that Trump's defense team, consisting of lawyers representing the 77-year-old former president, has agreed to the rescheduling.
The Special Counsel stated that sticking with the original date in August "would deny counsel for the defendant or the attorney for the Government the reasonable time necessary for effective preparation."
A complicating factor is that Trump's defense team needs to obtain the necessary security clearances to examine the evidence against the former president.
Smith wrote, "[T]he case does involve classified information and will necessitate defense counsel obtaining the requisite security clearances." He mentioned that it might take up to two months for Trump's defense team to gain approval to see some of the most classified evidence.
Smith further commented, "The inclusion of additional time for defense counsel to review and digest the discovery, to make their own decisions about any production to the government, and for the government to review the same, is reasonable and appropriate."
Smith has accused Trump of violating seven different federal laws within the 37 separate charges to which Trump has pleaded not guilty.
The range of potential sentences is vast, but if Trump receives the maximum penalty for each charge and the judge orders these penalties to be served one after the other, Trump could face a total of 400 years in prison and a fine of $9,250,000.
In addition, Smith requested on Friday that Judge Cannon prevent Trump and his co-defendant, Walt Nauta, from discussing the trial with any of the witnesses listed in the government's case against them.