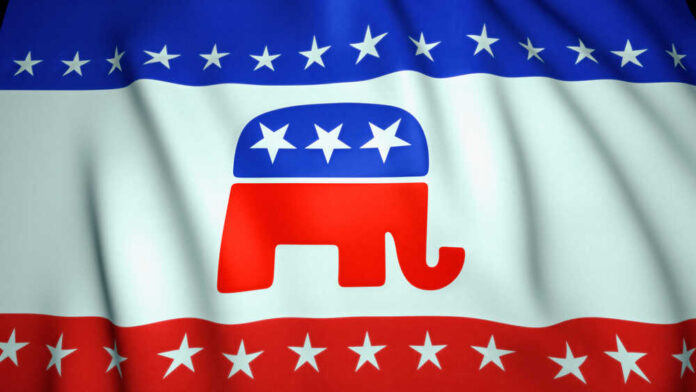 (DCWatchdog.com) – The most recent Morning Consult poll has shown Chris Christie, the former governor of New Jersey, as the most despised Republican candidate in the current GOP primary race.
The consistent trend from previous weekly surveys remains unaltered, with Trump retaining the highest approval rate among Republicans, boasting 71 percent in favorability. He's closely followed by Ron DeSantis, the governor of Florida, who has a 63 percent favorable standing. However, these leading figures face an unfavorable view from nearly one in four respondents, accounting for 26 percent and 23 percent, respectively.
Mike Pence, the ex-Vice President, garners approval from half of the surveyed group but also holds the second most unfavorable rating among all listed candidates, with 39 percent having a negative opinion of him.
Candidates with sub-50 percent favorable ratings are plenty, but they primarily struggle due to low name recognition. For example, while 48 percent favor Vivek Ramaswamy, the businessman known for his stance against 'wokeness,' and only 13 percent dislike him, about 23 percent are unaware of his existence.
Five candidates in the list possess a negative net favorability, including Asa Hutchinson, the former governor of Arkansas, Miami Mayor Francis Suarez, North Dakota Governor Doug Burgum, ex-Representative Will Hurd, and former New Jersey Governor Chris Christie. Among them, Christie has the worst favorability stats.
Compared to the 24 percent favorable opinions for Christie, 45 percent have a negative perception of him. An additional 13 percent claim to be oblivious to his identity, while 17 percent admitted to knowing him but held no specific viewpoint.
Conducted from July 27 to 29, 2023, this survey polled 827 likely Republican primary voters and carries a margin of error of +/- 4 percent.
Reportedly, Christie is among the seven candidates who have qualified for the inaugural Republican primary debate, scheduled in Milwaukee, Wisconsin, on August 23. The way the audience will respond to him remains a question, especially considering his reception at the Faith and Freedom Coalition's Road to Majority Policy Conference, where he was booed after criticizing Trump during a June speech.
There is also uncertainty regarding Trump's participation in the first debate, as he posted on social media, "Let them debate so I can see who I MIGHT consider for Vice President!"
When asked about the probability of his father's participation in the debate, Donald Trump Jr. told Breitbart News in July, "Listen, I'm torn on it. I mean, the meme general in me wants to see it because I know he'll do great. At the same time, am I gonna give, you know, Asa Hutchinson polling at .01 percent, you know Chris Christie, polling at 1 percent, you know, a three-hour window to basically crap all over you?"