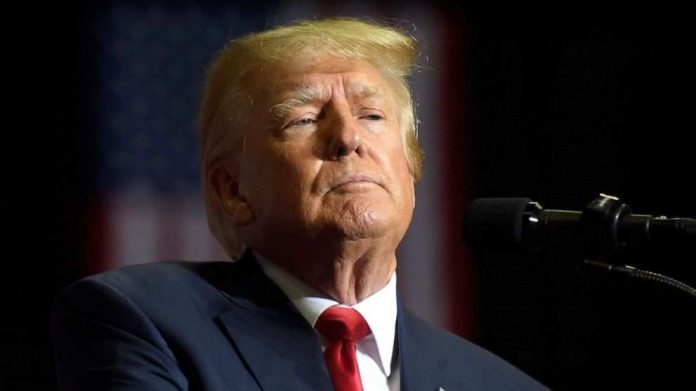 (DCWatchdog.com) – According to a new poll, "nearly six out of every ten Americans negatively view the 2024 presidential candidacy of former President Donald Trump.
At the same time, almost half believe Trump does have some chance of getting elected to the White House once again, the Quinnipiac University survey shows.
76-year-old Trump announced his new presidential bid in a speech at his Mar-a-Lago resort.
"An underwhelming welcome back to the political battlefield for Donald Trump comes with a mixed message," commented Quinnipiac polling analyst Tim Malloy.
"Nearly 60% of Americans say they do not want to see him back in the Oval Office, but nearly half of Americans think it's likely," he added, as cited by The New York Post.
According to the poll, whose results were released on Tuesday, 57% of Americans considered Trump's White House candidacy a "bad thing," 34% viewed it as a "good thing," and 10% had no opinion.
At the same time, however, 49% said the 45th President of the United States was likely to return to the White House.
Of those, 31% considered the prospect "somewhat likely," while 18% thought it was "very likely."
Alternatively, 25% of those polled said it was "not likely at all" that Trump would be elected US president once again, and 23% deemed it "not so likely."
The poll also found that most Americans – or 55% – considered Trump's impact on the GOP "mainly negative."
However, 70% of the respondents identified as Republican though POTUS 45's impact on the party had been "mostly positive."
The Quinnipiac University survey showed that 43% of Americans prefer Florida Governor Ron DeSantis, and 29% favor Trump if they competed for the 2024 GOP presidential nomination.
Among Republican voters, however, Trump and DeSantis were tied at 44%. Yet, the latter had a slight advantage over the former among registered GOP voters, at 45% to 43%.
"Some 700 days out, Trump, who has thrown his hat into the ring, and DeSantis, who is holding his cards close to his chest, are in a dead heat among Republicans," Malloy commented.
Another public opinion poll, which was released this week by Neighborhood Research and Media, surveyed likely caucus-goers in Iowa. It found 32% favored DeSantis vs. 30% who preferred Trump.
In a rematch between Trump and President Joe Biden, the latter got 38% support compared to 37% for his predecessor.
On Tuesday, Trump shared on social media the results from an Emerson College poll, which said he would have 55% support in a GOP primary vs. 25% for DeSantis.
"For all RINOS, Never Trumpers, Radical Left Democrats and, of course, the Fake News Media, please enjoy this latest poll from highly respected Emerson College. I'm sure you will be thrilled!" POTUS 45 wrote.
Most Americans say Trump's 2024 presidential run is a 'bad thing': poll https://t.co/83l4gmpJ6J pic.twitter.com/qD5mbzTrUZ

— New York Post (@nypost) November 22, 2022