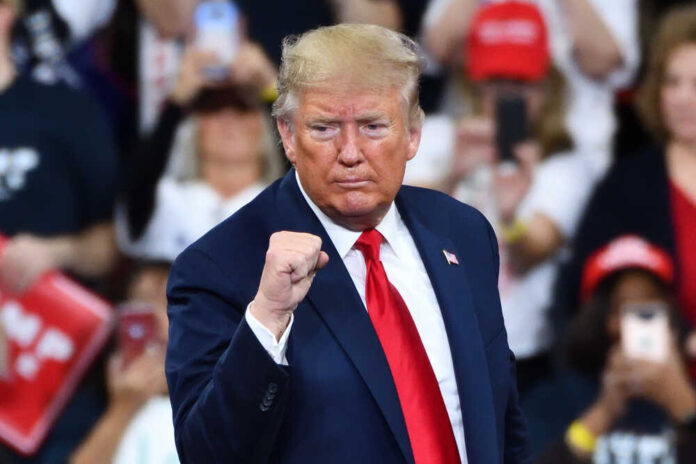 (DCWatchdog.com) – In a new development further discrediting the FBI's infamous "Trump-Russia collusion" investigation, a fourth agent involved in the probe has been disgraced, in this case by pleading guilty to criminal charges involving taking payments from a foreign official.
The Washington Times reports that Charles McGonigal, who retired in 2018 as the head of the FBI's counterintelligence division in New York, has now pleaded guilty to accepting money from a foreign intelligence agent.
According to court documents, McGonigal took a $225,000 loan from a former Albanian operative identified by European news outlets as Agron Neza.
In exchange, the ex-FBI counterintelligence chief performed favors to Neza, including meeting with Albania's Socialist Prime Minister Edi Rama, who has been in office since 2013.
Last month, McGonigal was already convicted of taking bribes from Russian oligarch Oleg Deripaska, a billionaire close to Vladimir Putin's regime in Moscow, and conspiring to help remove him from the US sanctions list.
In his second indictment, the former FBI agent pleaded "to a single count of concealment of material facts" for accepting the six-figure sum from a former Albanian operative.
McConigal had been charged with nine counts by federal prosecutors, including "falsifying records, concealing material facts, and making false statements," and was facing 55 years in prison.
However, he faces up to five years in prison under his plea deal. His sentencing is scheduled for February 16.
The Times stresses that McGonigal has become the fourth "prominent FBI official from the Trump-Russia collusion probe to face criminal charges or be investigated."
His two separate indictments in New York and Washington, DC, came after he failed to report his contacts with foreign operatives and even "pursued lucrative business arrangements that conflicted with his job," according to federal prosecutors.
The former FBI counterintelligence official started his arrangement with the Albanian individual in August 2017, but it remained in play even after he retired in September 2018.
According to the prosecution, McGonigal pressured the Bureau to launch a criminal foreign lobbying probe benefitting Albania's acting Prime Minister Rama. For that, he used the former Albanian officer as a confidential source.
In his first indictment, McGonigal was found guilty of "conspiring to launder money and violate the International Emergency Economic Powers Act" to the benefit of Russian oligarch Oleg Deripaska.
He will be sentenced on December 14 and faces a maximum of five years in prison. McGonigal took over $200,000 in total from Deripaska.