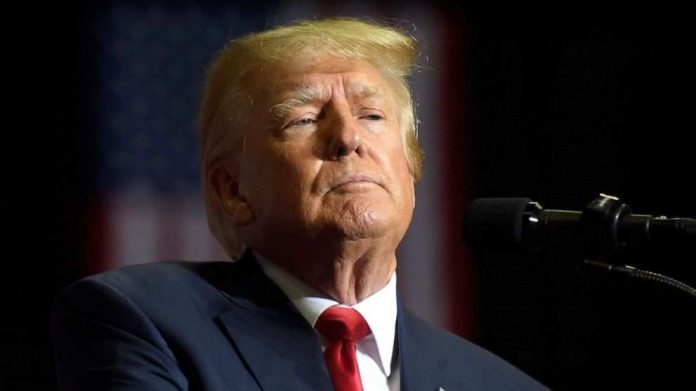 (DCWatchdog.com) – A US appeals court has ruled in favor of President Joe Biden's Justice Department, and against former President Donald Trump, by allowing a faster legal challenge to a third-party review of most documents the FBI seized from the latter's home.
Wednesday's decision by the 11th Circuit US Court of Appeals based in Atlanta, Georgia, is considered a setback for Trump, who tried to prevent expedited litigation by the Justice Department, Newsmax reported.
Last month, US District Judge Aileen Cannon, who Trump appointed during his White House term, agreed to name Senior Judge Raymond Dearie as the special master. He would review over 11,000 records seized by the FBI from Trump's Mar-a-Lago residence in August.
Dearie's job is to establish which documents could be privileged and thus excluded from the case of the federal investigators who are probing whether Trump had the right to have the papers after leaving the White House.
Judge Cannon's order thus practically put the investigation on hold as it barred the investigators from looking at the papers for the DOJ's criminal probe until the special master completed the review.
In its appeal of the ruling, the Justice Department complained about it, arguing that it ought to be able to look at the non-classified records because they could "shed light" on how Trump handled government papers at Mar-a-Lago.
The new ruling is the second time in a month in which the 11th Circuit court has ruled in favor of the DOJ, to the detriment of the former president in the Mar-a-Lago probe.
The previous ruling was last month when Biden's Justice Department appealed another part of US District Judge Cannon's special master order.
That part had made some 100 of the seized records marked as classified off limits to the federal prosecutors until Dearie completed his review.
Back then, a three-judge panel, including two Trump appointees, decided in the DOJ's favor by stating that Cannon incorrectly included those documents in Dearie's review, thus preventing the Justice Department from using them in its investigation.
That 11th Circuit ruling prompted Trump's legal team to take the matter of the 100 records to the United States Supreme Court, asking it to overturn the appeal decision and make them once again part of the special master's review of the seized documents.
A new and broader appeal filed by the DOJ with the 11th Circuit over the special master appointment before the 11th Circuit is yet to be heard by another three-judge appeals court panel in Atlanta.
Should the DOJ succeed in that appeal, it could end Trump's legal battle over the FBI-seized records and terminate the special master review of the 11,000 documents in question altogether.
U.S. Appeals Court hands Trump setback in Mar-a-Lago documents case. https://t.co/fTfygdq7KO pic.twitter.com/szLYvzw1mS

— Newsmax (@newsmax) October 5, 2022