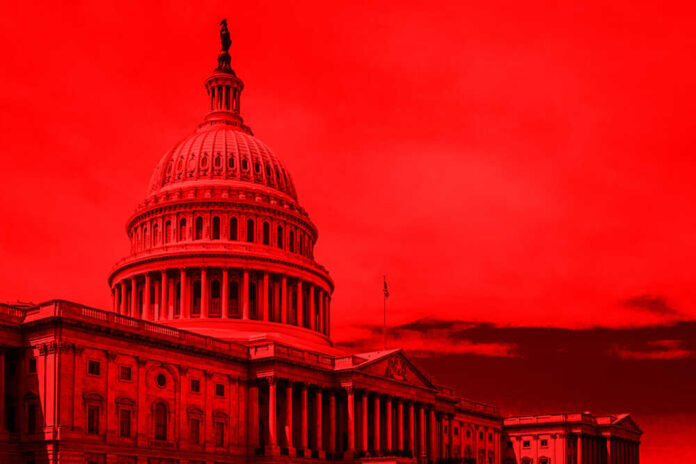 (DCWatchdog.com) – Hardly anyone has been made happier by GOP US Rep. Mike Johnson's rise to the House speakership than his colleague Matt Gaetz, who was instrumental in bringing down the previous Speaker, Kevin McCarthy, insisting the chamber needed a "more conservative" leader.
Rep. Matt Gaetz (R-FL) expressed a sense of personal vindication on Wednesday over Johnson's election as House Speaker.
In early October, Gaetz filed a motion to vacate against the then Speaker, Kevin McCarthy (R-CA), after which he and seven other conservatives voted with the Democrats to depose the incumbent.
Johnson (R-LA) won the speakership Wednesday in a 220-209 vote, with all present Republicans backing his speaker bid.
Gaetz's efforts led to an unprecedented scenario where McCarthy was ousted, resulting in three weeks of intense upheaval and deep fractures within the GOP House, The Washington Times observes in a report.
"It fulfilled my commitment to have one who's more honest and more conservative. I think these were the most productive 22 days we've had in the House of Representatives because we were able to vanquish the lobbyist vessel formerly known as Speaker McCarthy," Gaetz told the pro-right news outlet.
The motion to vacate, spearheaded by Gaetz on October 3, marked a historical moment, making McCarthy the first House Speaker in U.S. history to be removed from his position.
The report further points out that the newly inaugurated Speaker, Mike Johnson, has indicated his intention to pursue an aggressive legislative agenda, mainly focusing on passing a budget as Congress engages with annual spending bills.
Despite the looming threat of a government shutdown on November 18, Johnson hinted at the likely necessity of a temporary funding measure, commonly known as a continuing resolution, which requires bipartisan support to pass.
Gaetz's support for such a measure under Johnson's leadership marks a stark contrast to his stance under McCarthy, The Times emphasizes.
"Kevin McCarthy was only doing a continuing resolution to get to another continuing resolution. If Kevin McCarthy had ever been serious about single-subject spending bills, we would have been working during August, and he'd probably still have a job. But instead, he sent us home. So, we sent him home," Gaetz explained.
Meanwhile, McCarthy voiced his frustration over accepting a stopgap measure now.
"I thought they said no [continuing resolutions]? I thought I was removed because of a [continuing resolution]?" the former speaker told The Times.