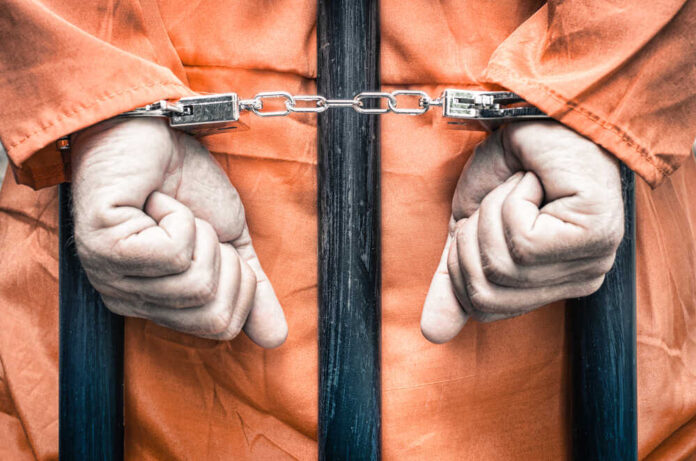 (DCWatchdog.com) – For blatantly disrupting congressional order in the House, Rep. Jamaal Bowman (D-NY) faces a misdemeanor charge for pulling a fire alarm in the Cannon House Office Building.
The criminal act apparently was done to delay a critical vote on the House floor to avert a government shutdown.
According to a statement from the U.S. Capitol Police (USCP), "We finished our investigation. Our agents gathered all the evidence, packaged it up, and sent the entire case with charges to prosecutors for their consideration."
The charge, reported first by NBC News's Frank Thorp, carries a maximum sentence of six months in jail.
However, Bowman reached an agreement with the Attorney General, as per Axios, to pay a $1,000 fine and issue a formal apology, with the charge being dropped after three months, provided he adheres to the agreement.
An arrest warrant filed by USPC Supervisory Special Agent Joseph McAtee revealed that on that day, a fire alarm was triggered on the second floor of the Cannon House Office Building.
Bowman admitted his involvement when interviewed, stating, "I am responsible for activating a fire alarm, I will be paying the fine issued, and look forward to these charges being ultimately dropped," as per his statement.
Bowman explained to the Capitol Police agents that he was in a rush due to votes being called and believed the door was usually open.
He claimed to have pushed on the door and inadvertently pulled the lever next to it, which set off the alarm. Security camera footage, however, allegedly showed Bowman attempting to open both doors before pulling the fire alarm and then walking away.
The Congressman's actions have drawn serious consequences. Republicans have drafted a resolution to expel him from Congress, and he still faces potential censure or even expulsion from Congress.
Yet, Bowman remains resolute, telling Fox News, "It was a lapse of judgment if you will. … Wasn't a conscious decision to do something wrong."
At the time of the incident, Bowman's chief of staff stated, "Congressman Bowman did not realize he would trigger a building alarm as he was rushing to make an urgent vote. The Congressman regrets any confusion."
Bowman is scheduled to appear in D.C. Superior Court for his arraignment. As this case unfolds, it highlights the gravity of actions taken within the confines of government buildings and the consequences that follow.