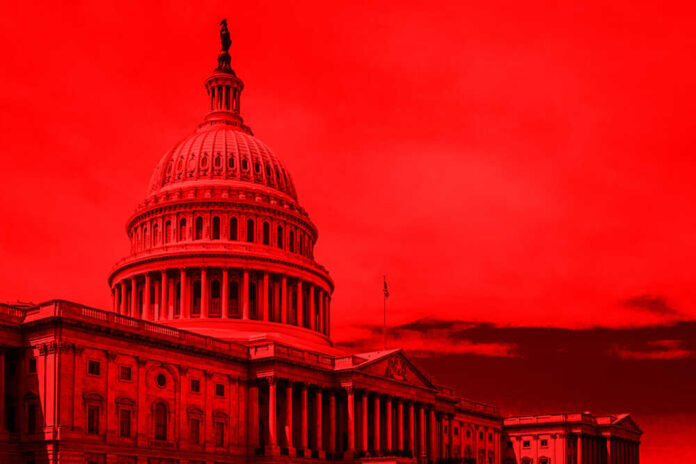 (DCWatchdog.com) – A Congressman is under scrutiny for allegedly betraying his conservative principles by shacking up with a lover and deserting his spouse and family. The wife has initiated divorce proceedings, alleging multiple infidelities throughout their marriage.
US Rep. Jeff Duncan (R-SC), who has served in the House of Representatives since 2011, is said to have departed from his marriage of 34 years to live with a younger woman, as detailed by The New York Post.
The woman reportedly involved is Liz Williams, a lobbyist in the vicinity of Washington, DC – Alexandria, Virginia.
"[Congressman Duncan] admitted this adulterous relationship to many people, including [the couple's three sons] and members of his staff," Melody Duncan's divorce papers state.
Legal documentation suggests that the Congressman from South Carolina openly discussed his extramarital affair with his spouse. Concurrently, during his re-election campaign, he gave his voters a misleading representation of his marital status.
It's highlighted by The Post that merely a month ago, the 57-year-old representative voiced at his 12th annual Faith and Freedom BBQ, declaring Melody as a "supportive and loving wife." This notable event in his home state typically attracts a large number of attendees.
"[Duncan] then left the next day and went directly to the home of his paramour, Liz Williams, in the Washington DC area, where [Melody] is informed and believes he continues to reside," is stated in the divorce paperwork filed by his wife.
Moreover, the legal filings convey: "[Melody] is informed and believes that [Duncan's] extramarital relationship(s) is/are widely known in political circles in South Carolina and Washington DC."
The documents further insinuate that the congressman spread rumors of his marriage being "loveless," seemingly to reconcile his public declarations with his conduct.
Melody Duncan suspects her spouse of having another extramarital liaison.
Additionally, the disclosure section of the US House pertaining to lobbying lists a firm named "Liz Williams and Co.," representing entities such as Delta Air Lines.
The article also points out that Rep. Jeff Duncan, representing South Carolina's 3rd Congressional District, has consistently projected himself as a champion of the traditional family unit.
"'As a life-long social conservative, I am a strong advocate for life and traditional family values," his official page discloses.