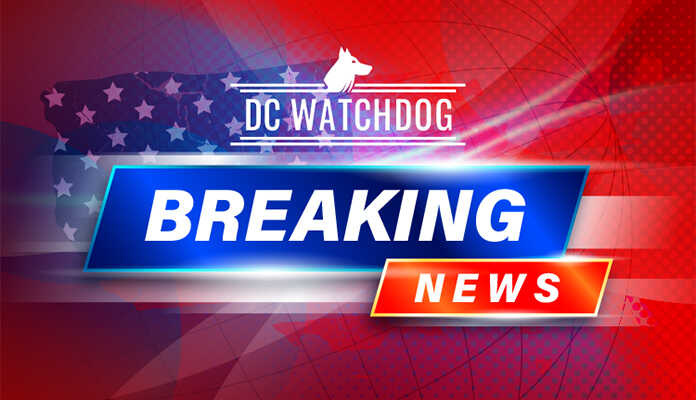 (DCWatchdog.com) – BREAKING NOW: As reported by the Georgia State Patrol, the driver of a pickup truck has been arrested after performing donuts in a busy intersection near Atlanta, then running over bystanders as he attempted to evade police.
Video footage of the incident shows traffic at a standstill as multiple vehicles perform donuts in the intersection, with drivers and passengers hanging out of their car windows.
You can watch the video of the horrifying event further down this post.
As the video reveals, many onlookers were standing in the road amidst the commotion.
A trooper from the Georgia State Patrol arrived to disperse the crowd, causing spectators to scatter.
The driver of a black Ford F-150, performing donuts, attempted to evade the trooper but struck and ran over several people.
The video shows the trooper executing a PIT maneuver to halt the truck, then drawing his weapon, leaping onto the hood of his patrol car, and pulling the driver from the truck through the driver's side window onto the hood of the patrol vehicle, where he apprehended the driver.
According to the Georgia State Patrol, the driver has been taken into custody.
Here is the video:
NEW VIDEO: Wild scenes out of #Atlanta. Truck strikes multiple pedestrians and attempts to flee after doing donuts at a sideshow. pic.twitter.com/ZCkFZbugLh

— Breaking Alerter (@BreakingAlerter) August 21, 2023