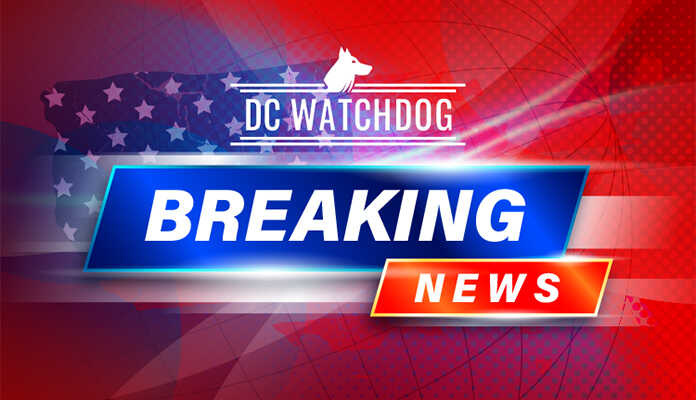 (DCWatchdog.com) – BREAKING NOW: Just a short while ago, the government of Turkey reported that two terrorists executed a bombing near the Interior Ministry buildings in Ankara. One perpetrator perished in the blast while the authorities dealt with the other on the scene.
You can watch a video of the bombing attack further down this post.
Previously, Turkish news outlets had conveyed an explosion's occurrence close to the legislative and ministerial buildings, displaying visuals of the aftermath, which consisted of strewn debris on the adjacent roads.
This recent explosion in Ankara is notable as there hasn't been one since 2016. The incident also coincided with the day the parliament was scheduled to commence a new session.
Documentary evidence from Reuters depicted the presence of military personnel, medical responders, firefighting units, and armored transports congregating around the ministry, located centrally in the Turkish capital.
Providing updates on the social media platform X, the Interior Minister, Ali Yerlikaya, conveyed: "Two terrorists came with a light commercial vehicle in front of the entrance gate of the General Directorate of Security of our Ministry of Internal Affairs and carried out a bomb attack."
In his statement, he further clarified the fate of the two assailants, indicating that one committed suicide by detonation and the other was "neutralized," a term often used to imply fatality. He stated, "Our struggle will continue until the last terrorist is neutralized."
Additionally, law enforcement authorities have indicated their intentions to execute controlled detonations of potentially hazardous packages in various regions within Ankara.
At this juncture, the officials specified no particular extremist faction.
Here is the video of the attack:
🚨#BREAKING VIDEO: Terrorist attack in Turkey — Two terrorists carried out a bomb attack outside the ministry buildings in Ankara with one of them blowing himself up while the other was "neutralised" by authorities, the interior minister of #Turkey says. pic.twitter.com/7XFa5ejz8O

— Breaking Alerter (@BreakingAlerter) October 1, 2023
THIS IS A BREAKING NEWS ALERT FROM THE DC WATCHDOG.