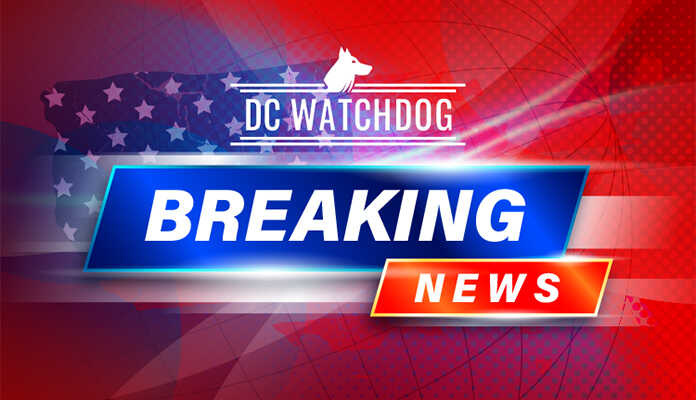 (DCWatchdog.com) – An alarming new sign that the Islamic Republic of Iran is increasingly activating its proxies to wage war on US ally Israel, the Houthis, an Islamist terrorist group controlling much of the country of Yemen, has officially declared war on the Jewish State.
The open declaration of war on Israel by this new-old enemy comes after, on October 7, the Palestinian Islamist terrorist groups Hamas and Islamic Jihad, also Iranian proxies, invaded the Jewish State and sadistically massacred over 1,400 civilians.
On Monday, Ansar Allah, the Yemeni Shiite jihadist group better known as the Houthis, claimed responsibility for multiple missile attacks, as well as drone strikes, against Israel.
A Houthi spokesman officially "declare[d] war" on Israel in support of the Sunni genocidal terrorist group Hamas, according to Mehr News, an Iranian state outlet, as cited by Breitbart News.
The Houthis control only part of Yemen, the southernmost country on the Arab Peninsula, though in 2014, they captured the capital Sana'a, and ousted the legitimate President Abd-Rabbo Mansour Hadi. Presently, the civil war in Yemen is in a state of ceasefire.
"Allahu akbar, death to the United States, death to Israel, curse the Jews, victory for Islam," goes the Houthi's slogan.
Breitbart points out that despite the Houthis direct connections to Iran, a major state sponsor of terrorism, and their explicit aim to destroy America, in February 2021, President Joe Biden's administration removed them from the US government's list of foreign terrorist organizations.
"We launched a large number of ballistic and cruise missiles and a large number of drones at various targets of the Zionist enemy in the Palestine Occupied Territories," Houthi spokesman General Yahya Saree announced on Monday.
"This operation is the third operation in support of our oppressed brothers [Hamas] in Palestine. Our forces performed their duty in supporting Gaza and fired ballistic and cruise missiles at enemy targets in the Occupied Territories," he added.
The Houthis' announcement came just as they resumed attacks on Saudi Arabia, another US ally in the Middle East, despite the ongoing truce, according to a Bloomberg report.
Saudi Arabia, a Sunni Muslim state and a long-standing adversary of Iran, the Houthis' patron, harbored Hadi during the Yemeni civil war, becoming a primary target for Houthi terrorism.
Before the alleged current truce, the Houthis consistently bombarded Saudi targets with drones and missiles, often targeting oil facilities to impact Saudi oil revenues.
YEMEN officially joins the War against Israel…
pic.twitter.com/1b04gJZdMk

— Dr.Sam Youssef Ph.D.,M.Sc.,DPT. (@drhossamsamy65) October 31, 2023