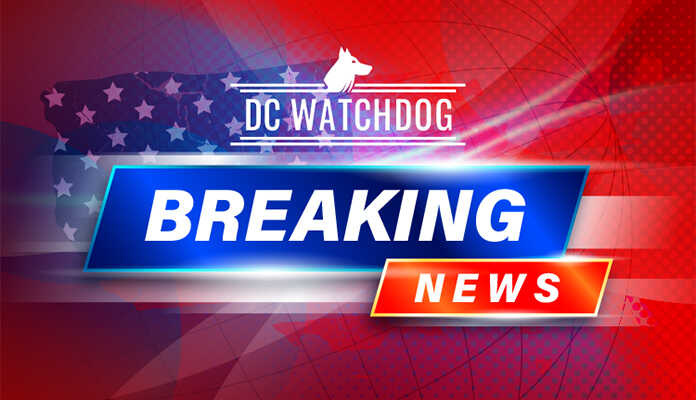 (DCWatchdog.com) – BREAKING NEWS ALERT: A freight train in Florida struck an SUV that crossed its path, resulting in the death of five individuals, including a minimum of two children. Two other adults were critically injured in the accident, according to authorities.
A family of seven, whose identities remain undisclosed, was en route to a quinceañera when they approached the train crossing in Plant City, approximately 25 miles east of Tampa.
During a press briefing, Hillsborough County Sheriff Chad Chronister commented on the incident, stating, "The word devastating doesn't begin to describe the events and tragedy that unfolded."
Authorities have acquired video footage depicting the Cadillac Escalade cautiously nearing the railroad crossing. This particular crossing is distinguished only by a stop sign, lacking the protective crossing arms.
Chronister pointed out that the driver proceeded onto the tracks without ensuring it was safe from both directions, placing the vehicle directly in the trajectory of the oncoming freight train traveling at a speed of 55 mph.
Eyewitnesses present in adjacent stationary vehicles, and the train's conductor sounded their horns and flashed their lights in an urgent effort to warn the SUV. The conductor tried to decelerate the train, but their attempts were in vain.
Illustrating the severe impact of the collision, the sheriff stated, "As you could imagine the carnage that's created when these two collide. The SUV — we can see from the video — begins to catapult and flip violently several times before it's landed a distance from this crossing."
All occupants seated in the rear — comprising two males and three females — were thrown out of the SUV and lost their lives. Family members informed the authorities that the deceased included children aged 10 and 14, along with an "adult child."
Chronister described the post-accident state of the SUV, in which the driver and another adult male passenger were confined, by saying it "looks like a soft drink can that's been smashed."
Emergency responders utilized the jaws of life to rescue the two men, who were transported to a hospital in critical condition.
Reflecting on the heartbreaking incident, Chronister expressed, "Maybe an entire family lost their life here tonight. We are all visibly shaken; we are all rattled at our core tonight after witnessing what happened here tonight."
THIS IS A BREAKING NEWS ALERT FROM THE DC WATCHDOG.