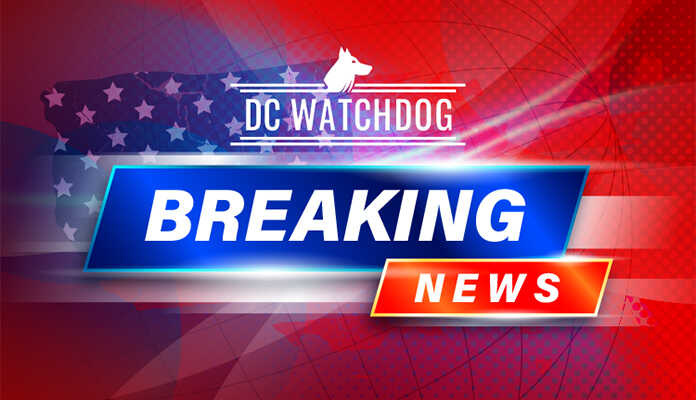 (DCWatchdog.com) – Much to the satisfaction of the Pelosis and their lefty fans, a man with a history of mental issues who invaded then-House Speaker Nancy Pelosi's home and threatened her husband with a hammer last year has now been found guilty on all assault and kidnapping charges filed against him.
On Thursday, a federal jury has found 43-year-old David DePape guilty of assault and kidnapping charges.
The ruling comes over a year after he broke into the San Francisco home of Rep. Nancy Pelosi (D-CA), at the time the speaker of the US House of Representatives, and assaulted her husband, multimillionaire Paul Pelosi, with a hammer.
The jury's decision, reached after seven hours of deliberation over two days, convicted DePape of attempted kidnapping of a federal official and assault on a family member of a federal official, National Review reports.
DePape now faces the possibility of life imprisonment for the October 28, 2022, attack, which resulted in 83-year-old Paul Pelosi sustaining a fractured skull.
Aaron Bennett, a spokesperson for the Pelosi family, expressed the family's gratitude for the nationwide support and well-wishes for Mr. Pelosi during this challenging period.
"The Pelosi family is very proud of their Pop, who demonstrated extraordinary composure and courage on the night of the attack a year ago and in the courtroom last week," Bennett said.
"Thankfully, Mr. Pelosi continues to make progress in his recovery," he added.
DePape still faces additional state charges related to the incident, including attempted murder, assault with a deadly weapon, elder abuse, residential burglary, false imprisonment, and threats of serious bodily harm to a public official.
Evidence from the scene, including audio and video footage, showed police arriving at the Pelosi residence to find DePape and Pelosi each holding one end of a hammer.
Upon police intervention, DePape refused to drop the hammer and then violently attacked Pelosi.
In court, DePape admitted to the assault, expressing remorse and claiming he did not intend to hurt Pelosi.
However, in January, he called a California news station to "apologize" for not being more extreme in his actions.
"I want to apologize to everyone. I messed up. What I did was really bad. I'm so sorry I didn't get more of them… I should have come better prepared," DePape said during the call, explaining his motive as a response to the systematic and deliberate killing of liberty.
DePape's defense team argued their client had no intention to kidnap anyone. Instead, he was targeting University of Michigan professor Gayle Rubin, known for her work in feminist theory and queer studies, and sought the Pelosis' help in reaching her.
A spokesperson for Speaker Pelosi issued this statement on behalf of the Pelosi family: pic.twitter.com/fZiQvxmj8I

— Nancy Pelosi (@SpeakerPelosi) November 16, 2023