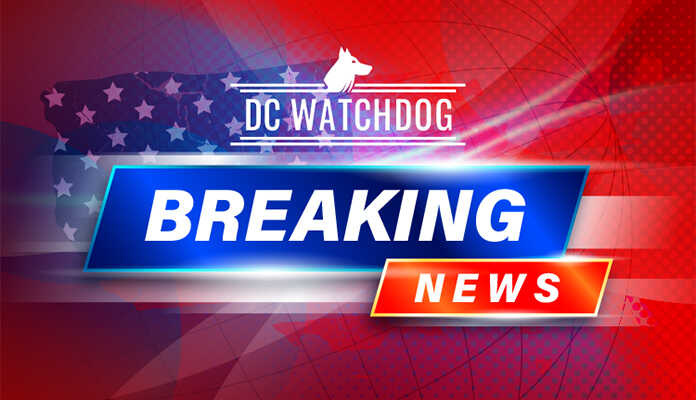 (DCWatchdog.com) – BREAKING NOW: Earlier this morning, Russia's first lunar mission in nearly 50 years ended in a catastrophic failure, as the unmanned Luna-25 spacecraft spun out of control and crashed into the moon after encountering issues when preparing for pre-landing orbit.
Russian officials hoped the prestige mission would showcase Russia's ability to compete in space, despite their post-Soviet decline and losses in the Ukraine war.
The failure underscores Russia's diminished authority over space since the Cold War era when Moscow was the first to launch a satellite, Sputnik 1, to orbit the Earth. The Luna-25 mission, launched on August 11, was Russia's first attempt to send a spacecraft to the moon since Luna-24 in 1976.
According to Russia's state space corporation, Roskosmos, contact with the spacecraft was lost at 11:57 GMT Saturday as it experienced issues while beginning for pre-landing orbit. "The apparatus moved into an unpredictable orbit and ceased to exist as a result of a collision with the surface of the Moon," Roskosmos stated. A special interdepartmental commission has been formed to investigate the failure.
This loss is a blow to Russia's $2 trillion economy, already facing Western sanctions and the largest land war in Europe since World War Two. Meanwhile, as news of the Luna-25 failure spread, the Indian Space Research Organization (ISRO) announced its competitor spacecraft, Chandrayaan-3, is set to land on the moon's south pole this week. "India's Chandrayaan-3 is set to land on the moon on August 23," ISRO posted on X, formerly Twitter, around the time of the Luna crash.
Anatony Zak, creator and publisher of RussianSpaceWeb.com, which tracks Russian space programs, said the latest Russian spacecraft faced insurmountable issues. "The flight control system was a vulnerable area, which had to go through many fixes," Zak said. Furthermore, with Luna-25, Russia was attempting an ambitious moon landing before a simpler orbital mission.
Russian scientists have criticized their declining space program and complained about unrealistic vanity projects. Similar issues were highlighted a decade ago when the Fobos-Grunt mission to Mars in 2011 failed to exit Earth's orbit before falling into the Pacific Ocean in 2012. Russia's Luna-25 managed to escape Earth's orbit, but its failure means that Russian scientists may not be the first to sample the frozen water believed to exist at the moon's south pole.
THIS IS A BREAKING NEWS REPORT FROM THE DC WATCHDOG.