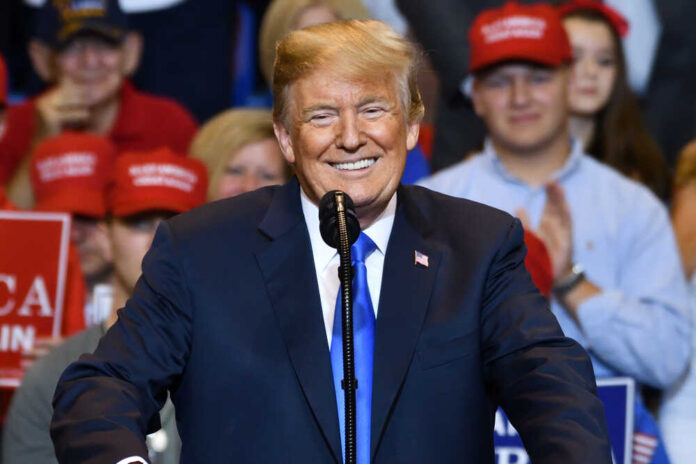 (DCWatchdog.com) – In a bombshell development that even surprised Donald Trump, the former President scored a major legal victory in a criminal case involving the Trump National Golf Club Westchester while still dealing with other legal difficulties, including an indictment regarding classified documents from Mar-a-Lago.
Miriam Rocah, the district attorney for Westchester County in New York, has brought a two-year-long criminal investigation of Trump to a close.
This investigation was aimed at discovering whether Trump's golf club in Westchester had improperly tried to reduce its tax payments in Ossining, as reported by ABC 7 News.
On Thursday, the district attorney's office verified that they had ended the investigation, and Trump won't face any criminal charges from this case.
The office issued a statement, as shared by ABC 7 News, "Our investigation is now closed. We approached this investigation as we do all of our investigations, objectively, and independent of politics, party affiliation, and personal or political beliefs."
Trump responded to this news on his social platform, Truth Social, arguing that ending the investigation was the right thing to do because he had not done anything wrong. He also asked, "Where and when do I get my reputation back?"
Still, Trump is not out of the woods due to other ongoing criminal investigations at the state and federal levels.
Just last week, he was indicted on 37 charges by a federal grand jury, which includes 31 charges of retaining national defense information deliberately in a classified documents case. He made history as the first former president to face federal criminal charges in the US. Trump pleaded not guilty to these federal charges on Tuesday.
Jack Smith, the special counsel, was chosen by the Department of Justice to supervise the case. This occurred after the FBI seized many classified documents from Trump's estate in Mar-a-Lago last August. Trump was allegedly required to return all the documents after being served a subpoena, but he has consistently denied any wrongdoing throughout the investigation. Smith stated last week that Trump's charges are linked to violations of national security laws and an alleged plot to obstruct justice.
Earlier this year, Trump was also indicted in a case led by Manhattan District Attorney Alvin Brag for a finance violation by his 2016 presidential campaign. Trump is also being investigated for several other incidents, including his alleged role in the Capitol riot on January 6, 2021, and claims of him trying to reverse the 2020 presidential election results in Georgia.
Despite his current legal troubles and suggestions by opponents that he withdraw, Trump is still planning to run for president in the upcoming 2024 election.